Portable Electric Scooter | E-TWOW Review
At 10.7kg, the E-TWOW  is a relatively portable electric scooter.
The E-TWOW escooter comes in 3 variations.
The key difference is in the rated maximum motor output.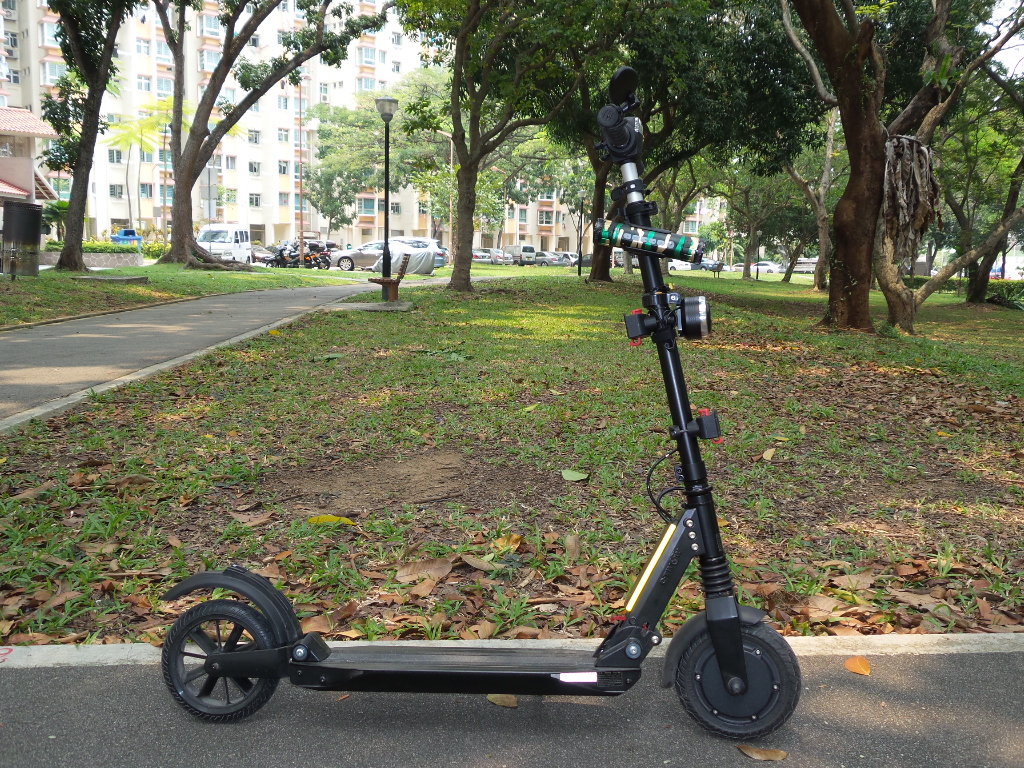 Some of its key features include:
Regenerative Braking Technology (KERS)
When you brake to slow down the scooter, you charge its battery simultaneously.
Cruise Control
When you maintain a constant speed for 5 seconds, you can release the scooter throttle and the scooter will continue to drive at that speed.
Built-in Front Light
LED light with sensor to detect the environment ambience.  Make yourself visible when you travel in dark locations.
Built-in Horn
Notify others of your presence when you need to overtake.  Avoid danger.
Light Weight
Less Than 10.7kg
We spent some time using the E-TWOW Booster Model and enjoyed using it for our commutes, travelling to buy lunch and grocery, doing transfers to take train rides.
The Plus:
The Fold
When the E-TWOW scooter is folded, the front wheel stays in a locked position.  We find that this allows us to roll the scooter in its folded position.  Very useful for combining traveling using scooter and train rides.  We can trolley roll the scooter within the train station, instead of carrying it to the train platform.  Though the electric scooter is relatively light at 10.7kg, it is still tiring if we need to carry it for some distance.
Cruise Control
We love this feature.  It allows us to rest our thumbs from pressing and holding onto the throttle during those long distance rides.  Cool !
Regenerative Braking Technology
Recycles the braking energy to charge the battery, so we travel longer distances on the scooter.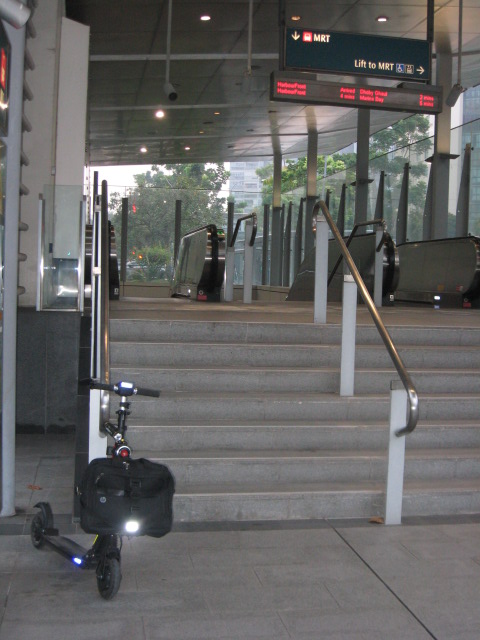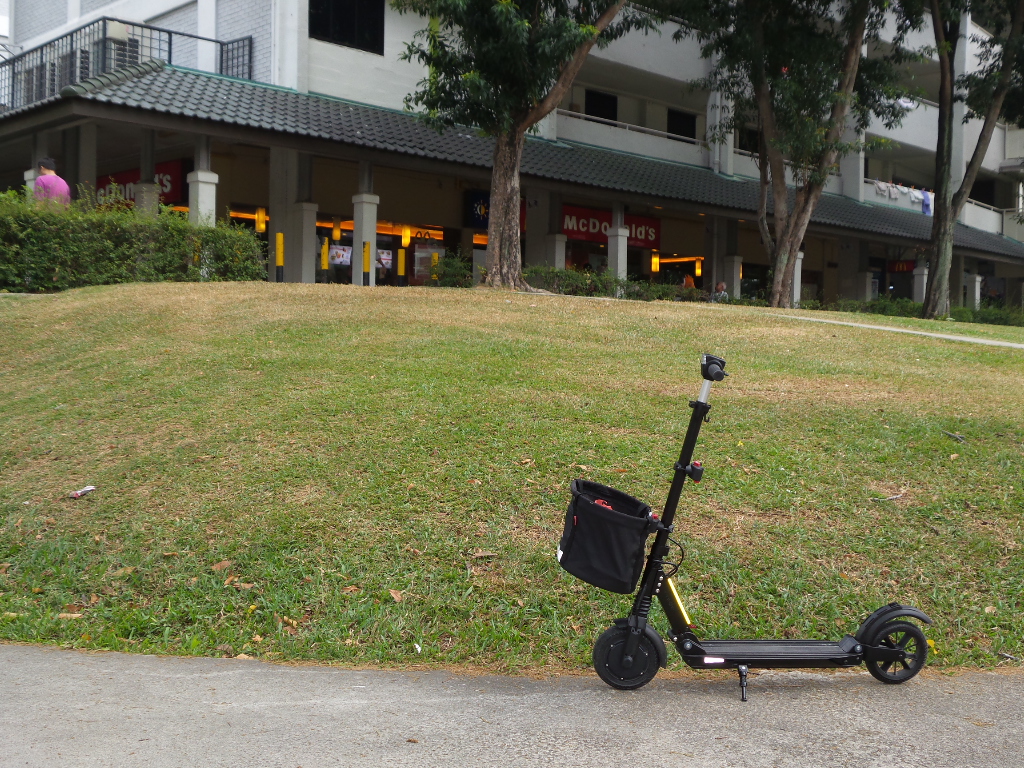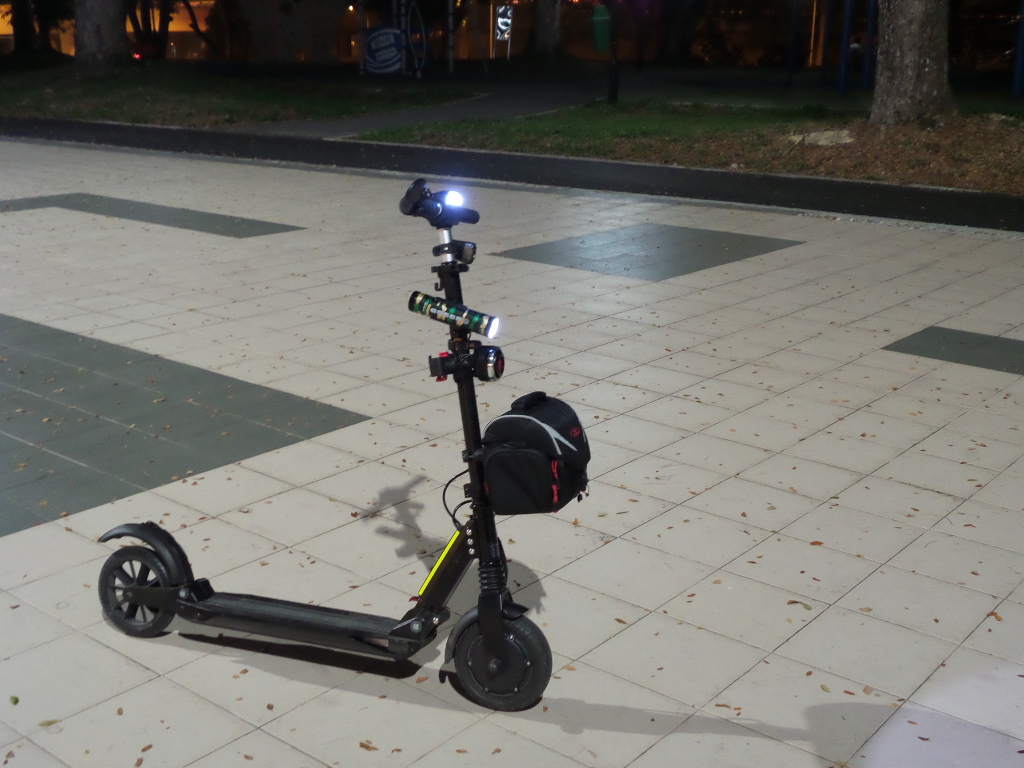 The Not So Ideal:
Hard Wheels
The 8" rear wheel is made of PU material.  The good thing is you don't have to worry about tire punctures and regularly pumping it up.  However, the hard tire material makes the ride harsher when travelling on bumpy paths.  Be extra careful and slow down when the road is wet, as it can side slip easily on wet surfaces.  Some users have replaced the rear wheel with aftermarket wheels made of rubber or pneumatic tires to make the ride more comfortable.
So how do you choose amongst the 3 models ?
All have the same physical dimensions and weight.
Their rated top speed is similar, ranging from 27km/h to 30km/h.
We will advise to consider the travelling routes that you typically ride on.
Do you have to ride up hilly inclines ?
If you do, consider to go for the highest powered e-twow Booster Model that is stated to be able to climb up 25 degree slope.