Electric Scooter Lock | Hamburg Folding Lock
How do we lock our electric scooter if we need to park on the street ?
Is there a strong lock that is easy to carry on a kick scooter ?
We reviewed and suggest that the Hamburg Folding Bike Lock is worth considering.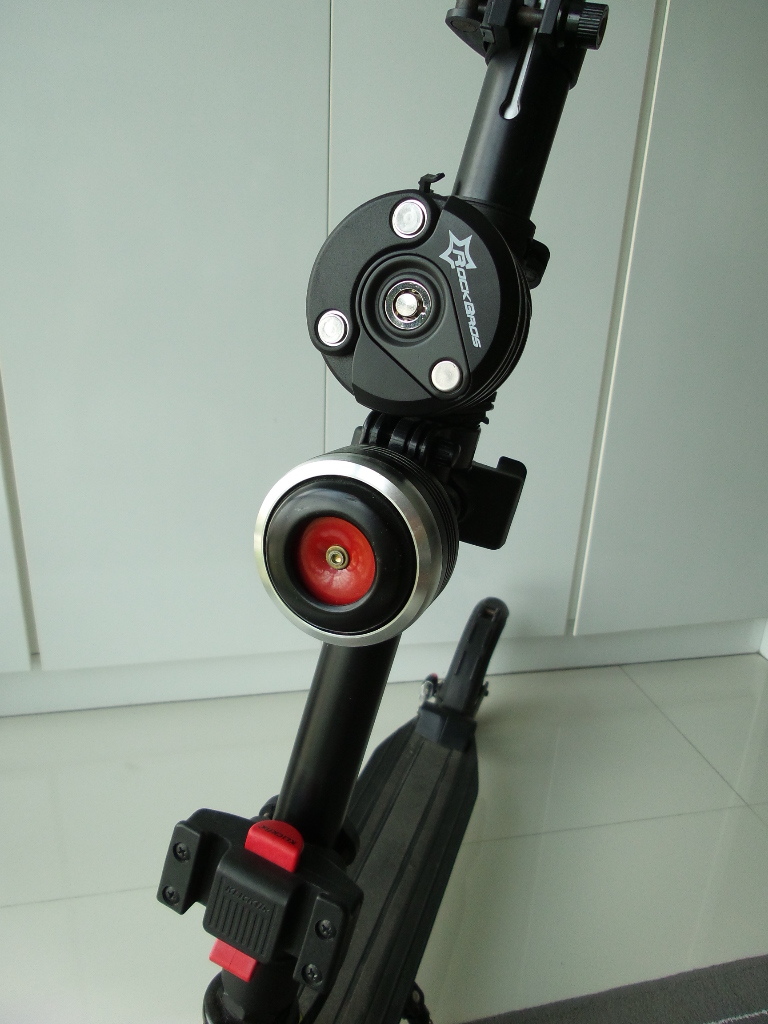 The Plus:
Tough
This lock is made of strong materials. It is not easy for a thief to cut this lock.
Flexible
Can route it through different areas of the scooter to secure to a fixed object.
Light Weight
Relatively light (about 515g) for such a heavy duty lock.
Compact
When this lock is not used, it can be folded into a small package to carry on the electric scooter.
Lock Holder
This lock comes with a lock holder.  Hence it can be simply transported on the stem or handlebar of a scooter.
Beautiful
This lock looks good when mounted on the scooter.  No protruding parts.
The Not So Ideal:
Rattle Sound
When riding over bumpy terrain, there might be some rattling sound from colliding lock plates.
A highly recommended gear to secure your electric scooter !